Ready-To-Build industrial halls available for rent in the heart of Europe.
HMC Technological Park Vlkanová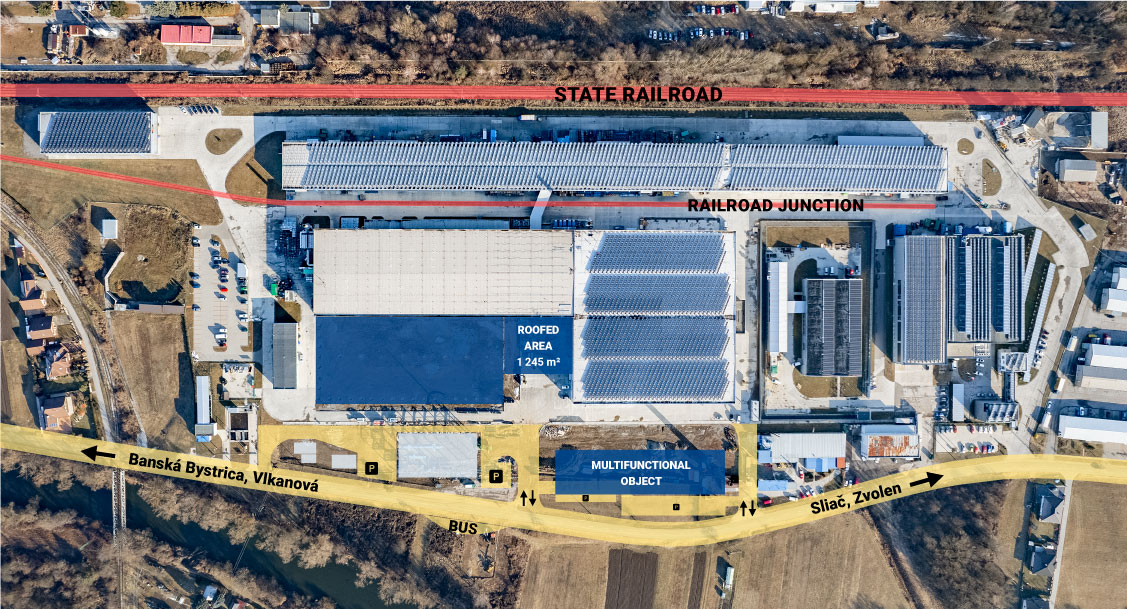 • Research and development
• Production of armoured vehicles
• Blasting, paint shop
• Laser cutting, 3D printing, 3D CAD modelling
• Slovakia
• Industrial heat treatment, quenching, carbonization, annealing, vacuum nitriding
• London Stock Exchange listed company
• Industrial heat treatment, quenching, carbonization, annealing, vacuum nitriding
• London Stock Exchange listed company
• Construction and maintenance of solar power plants
• Energy infrastructure
• Slovakia
• Audits, management system certifications
• Inspection, certification and other services for industry
• Technical inspection station

ECOstavby OK, s.r.o.
• Manufacture and fabrication of houses and buildings from bent sheet metal profiles
• New innovative system for building construction
• Slovakia

• Moulding of plastic parts for the production of electric vehicles
• Germany
DELZEN s.r.o.
• Assembly of automotive parts
• France
ALGONTEC SLOVENSKO s.r.o.
ALGONTEC SLOVENSKO s.r.o.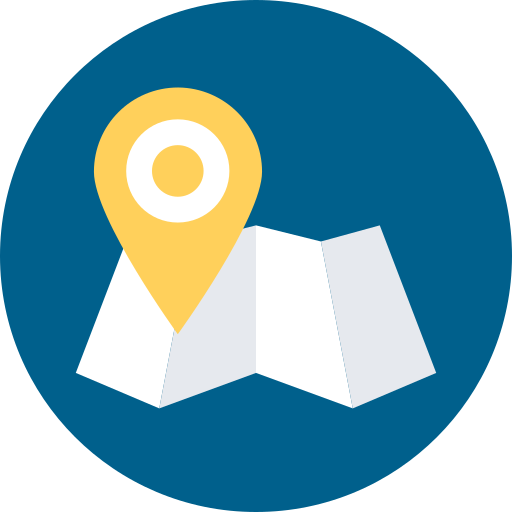 Location
HMC Technological Park Vlkanová resides between two major cities (Banská Bystrica and Zvolen) right in the middle of Slovakia.
A country which is now well-established mainly in the manufacturing and automotive industries and offers significant amount of workforce within these and many others fields.
Transport
We are only 1 km away from the nearest connection to the European highway system. The nearest airport is 3 km away and available for industrial utilization. Furthermore, the park offers a direct connection to the railroad system right within its premises.
Utilities
The industrial park offers an electrical connection of up to 15MVA and a medium pressure (100kPa) 3000m³ per hour natural gas connection. Our rooftops are covered with solar panels producing 0.85MW of combined power, with additional 1.5MW under construction. As far as internet connectivity goes, we offer a synchronous optical fiber internet connection with a bandwidth of up to 1Gbps. The park also offers an industrial water well and a water pumping station with a flow rate of 2.5 liters per second. Wastewater from the park is treated in our on-site wastewater treatment plant.
Customization
The halls can be fully customized to your specific needs.
They can be split into multiple smaller sections, or be completely open space. The hook height of the halls is 8.5m and cranes with 16-ton lift capabilities are ready to be installed.
Services
The park's environment already offers centralized industrial maintenance, accounting services, legal services, human resources, waste management, common parking, road & greenery maintenance and more. There is also a 24/7 security service and a camera surveillance system.
Technology transfer and engineering assistance is available as well.
Group
HMC Technological Park Vlkanová is fully owned and managed by
HMC Invest a.s. and its subsidiaries. With over 15 years of experience,
it has brought up many projects in the fields of real estate, energy and applied research. Its subsidiaries include HTMAS s.r.o., which provides solar power plant construction and maintenance. HTEnergy s.r.o., which develops power plant data collection software and DefTech a.s., specializing in R&D / manufacture of electronics and armored vehicles.
To find out more visit www.hmcinvest.com
Spengle Carbon s.r.o.
We picked the HMC Technological Park because of it's excellent accessibility, infrastructure, fair prices and satisfying references. The park is well kept, well equipped and its personnel are always prompt with their problem solving support. We are very satisfied with the park's location and all of the services that it offers.
BODYCOTE SLOVAKIA s.r.o.
We chose HMC's park in Vlkanová because of its accessibility and its close proximity to the highway. The park's environment is well kept and periodically maintained. In conclusion, we consider the infrastructure of the park to be on a really high level.
HT SKIT s.r.o.
We came to HMC Technological Park Vlkanová because of all the services that are available. The park's security, utilities, gardening, cleaning, landline phones, internet and all other services are all centrally managed by HTMAS and it's been very convenient for us. For us, the greatest benefit is immediate assistance and resolution of any problems that arise in regards to the operation of our plant. We are very satisfied with the park's infrastructure and its services.
If you have any questions get in touch with us using the contact form.
Address:
HMC Invest a.s.
Matuškova 48
976 31 Vlkanová
Slovakia

Phone number:
+421 905 270 868
This site is still under construction and its contents are continuously updated.